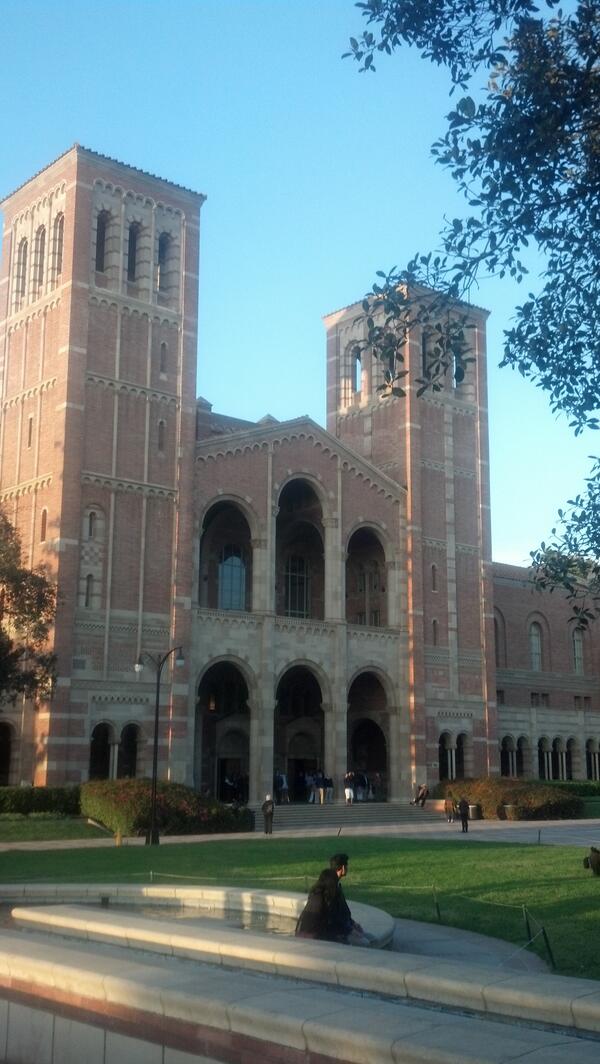 The Los Angeles Chamber Orchestra often plays larger symphonic works — and does so quite well — but one of the joys and privileges of having a standing chamber group like them is the chance to hear pieces written for small to medium-sized ensembles that a full-sized orchestra would not take on.  Their most recent concerts were laden with concertante works by Mozart, Stravinsky, Bach, and Handel — the kind of concert for which they are very well-suited and play at an extremely high level.
On the Sunday performance I attended at UCLA's Royce Hall, this was clearly evident from the get-go with the evening's opening piece, Mozart's Serenade No. 10, Gran Partita, a seven movement work for wind instruments and a single double bass.  Throughout the 40-minute traversal of various moods, textures, and rhythms that Mozart tosses out, I couldn't help but smile at the way melodies seamlessly passed between oboes, clarinets, basset horns, bassoons, and horns.  Music Director Jeffrey Kahane ensured that the ensemble playing and blend was impressively tight and well-balanced, with Allan Vogel (Principal Oboe) and Joshua Ranz (Principal Clarinet) playing some particularly beautiful solo moments.
After intermission came more of the same with three shorter works, the first of which was Stravinsky's Concerto in E-flat major, Dumbarton Oaks.   Commissioned in the 1930′s for the 30th wedding anniversary of Robert Woods Bliss and Mildred Barnes Bliss (i.e. the owners of the Dumbarton Oaks estate in the Georgetown neighborhood of Washington, DC), the chamber work has the distinction of not having a prominent solo instrument as you'd expect a "concerto" to have.  Instead, each instrument in the ensemble has a few moments of prominence, once again showing off LACO musicians' skills as both individual artists and as a coherent single entity.  Mr. Kahane led a performance that was nicely angular while also maintaining the long line.  For me, the outstanding performance of this rarely heard gem was the biggest treat of the evening.